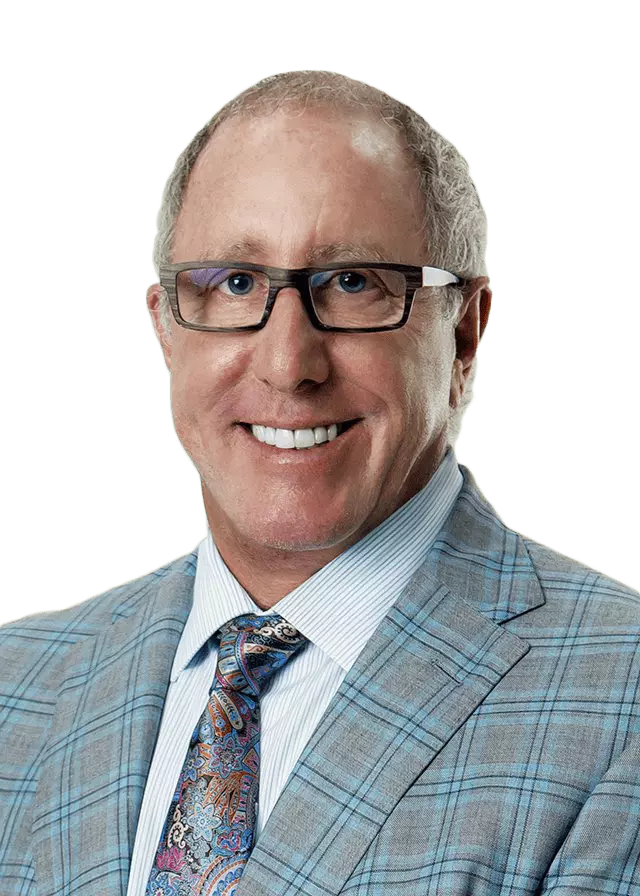 Gary S. Donovitz, MD, FACOG
Founder
Gary Donovitz, MD, FACOG, is leading a healthcare revolution that focuses on optimizing and balancing bioidentical hormones for aging healthier and living happier by supporting heart, bone, brain, and sexual health, improved energy, and clarity, and happiness for men and women of all ages.
After practicing as a Board-Certified OB/GYN for 30 years, Dr. Donovitz is now an internationally recognized leader, speaker, educator, and advocate of hormone optimization. He is the Founder of Biote, a leading innovator in subcutaneous hormone pellet therapy. He has personally performed more than 50,000 pellet insertions. The Biote state-of-the-art training facility hosts physicians, healthcare providers, and medical staff members monthly during the Biote Method learning and certification process. Over 4,700 providers in more than 2,800 clinics nationwide have successfully completed his rigorous curriculum and clinical training program,. Collectively, these providers have performed more than 2.5 million pellet insertions to date.
His commitment to constantly raise the bar for healthcare extends beyond hormone therapy, as Dr. Donovitz has been at the forefront of developments in robotic surgery and has trained physicians across the country on how to perform operations using these advances in technology.
Dr. Donovitz received the Isadore Dyer award for best teaching resident while studying at Tulane University in New Orleans, Louisiana. He is a fellow of the American College of Obstetrics and Gynecology, a fellow of the Royal Society of Medicine, the Chairman of the International Consensus Committee on Testosterone Use in Women, and is the Founder of the Institute for Hormonal Balance.
After monitoring outcomes for over 850,000 men and women who have undergone the Biote Method of hormone optimization, results continue to exceed expectations, with more than 96% of patients satisfied with their care.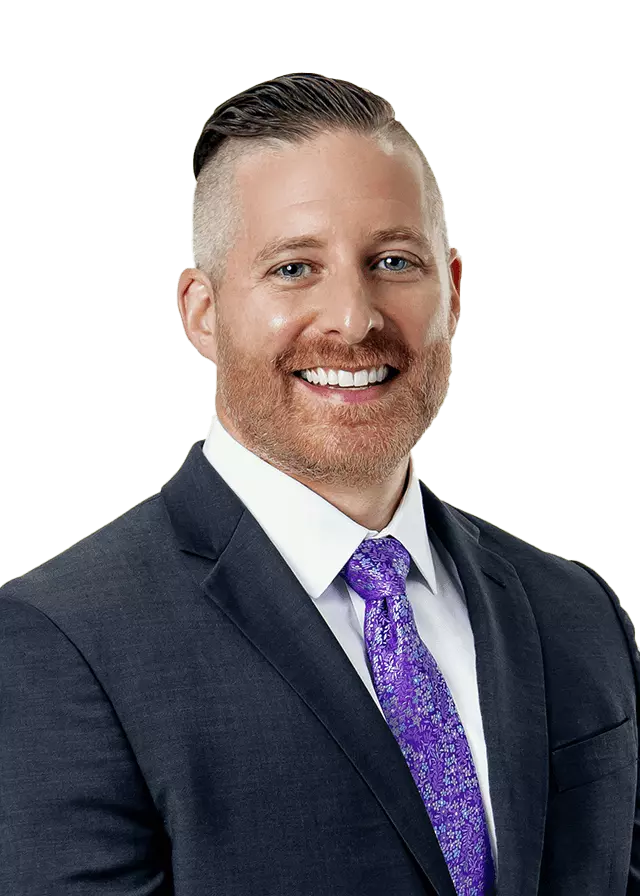 Cory Rice, DO
Cory Rice, DO, graduated from Baylor University with a bachelor's degree in forensic science and then completed medical school at the Arizona College of Osteopathic Medicine in Glendale, Arizona. He attended Methodist Medical Center of Dallas for his internship, residency, and chief resident year in internal medicine. He spent two years in outpatient traditional internal medicine (including inpatient work in critical care and hospitalist medicine) before co-founding Modern Medicine, a network of practices that provide progressive yet personalized patient care using the most comprehensive lab work and therapies available today.
Dr. Rice's professional interests include nutrition-based chronic disease management, thyroid optimization, and bioidentical hormone replacement therapy, or BHRT, for men and women. His clinical expertise is in most areas of chronic disease and, ultimately, the treatment and reversal of some of the more commonly encountered conditions in clinical practice today. He is passionate about helping patients reach their health goals while, in many cases, helping them get off prescription medication. His practice locations are a blend of both functional medicine and lifestyle medicine. Dr. Rice is an expert in the area of advanced bioidentical hormone replacement therapy, including pellet therapy as a Biote Certified Provider.
Dr. Rice serves on several medical advisory boards and speakers bureaus and has been featured on local television, as well as local and national radio, to discuss a wide range of healthcare topics, including obesity in adults and children, healthy eating, healthy exercise, hormones, thyroid, and lifestyle medicine. He remains actively involved in the education of young trainees and established healthcare practitioners on the benefits of lifestyle medicine and hormone (thyroid, sex hormones, adrenals) optimization as it relates to 21st-century chronic disease. Dr. Rice is a certified physician mentor through Biote, where he frequently mentors in-state and out-of-state physicians from a variety of specialties looking to implement a similar treatment philosophy at their respective practice(s).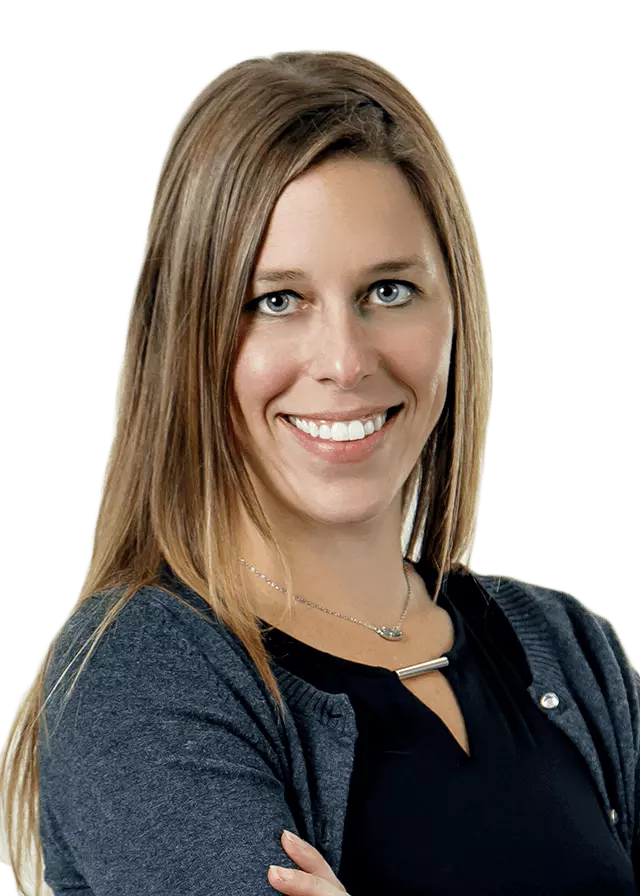 Mandy Cotten, DNP, APRN, FNP-C
Mandy Cotten, DNP, APRN, FNP-C, graduated from Texas Christian University with a Bachelor of Science degree in psychology in 2006 and a Bachelor of Science degree of nursing (BSN) in 2010. Upon graduation, she began her career working in labor and delivery at John Peter Smith Hospital. While working at JPSH, she completed her doctorate at Loyola University in New Orleans with clinical training at both JPSH and Baylor. She graduated with her doctorate in nursing practice in May 2015 and is now a family nurse practitioner certified through the American Association of Nurse Practitioners (AANP).
Dr. Cotten FNP-C is passionate about helping others and holistic healthcare. She feels strongly about providing education and options to her patients so that they can be involved in making informed decisions regarding their healthcare.
Mandy followed in the footsteps of her father (Dr. Gary Donovitz) and currently manages his practice in Arlington, Texas. At the Institute for Hormonal Balance, she performs over 300 pellet insertions monthly and, to this day, has performed over 10,000 pellet insertions. She also serves as the clinic coordinator at Biote. Through this position, she helps train others in the importance of hormone optimization and helping people achieve the highest quality of life.
The clinic at Biote sees over 130 patients and trains over 70 practitioners monthly. Dr. Cotten also trains the front and back-office staff of our new practices regarding the basics of hormones, how to integrate hormone treatments into their practices, and how to manage complications as well as patient concerns.
She was invited to present at the North Texas Nurse Practitioners Association on Hormone Optimization and was selected as a Top Family Nurse Practitioner by the International Nurses Association in 2017. Dr. Cotten FNP-C is also a member of NAMS (North American Menopause Society and AMMG (Age Management Medicine group).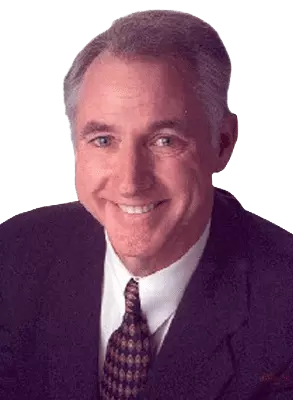 Steven Komadina, MD, FACOG
Steven Komadina, MD, FACOG, is board certified and a fellow of the American College of OB/GYN. He has treated patients using hormone replacement therapy for more than four decades and has continually changed his therapy method as science has evolved. From pills to injections, to patches and creams, and from gels to troches and now to pellets, he has the experience to pick the Method best for each individual patient. He recognizes that bioidentical pellet therapy is now state of the art and has advantages that other therapies may not offer, including continuous, predictable delivery of physiologic doses. Dr. Komadina is delighted to serve his patients with cutting-edge techniques developed through his partnership with Biote.
Dr. Komadina delivered his first baby in 1966 and has delivered more than 16,000 since then. He has practiced privately in Albuquerque since 1977 and continues to care for patients today. He no longer does surgery or delivers babies, and for more than a decade, he has devoted his practice to the prevention of disease and lifestyle medicine for both women and men.
He is an internationally known lecturer on nutrition and wellness and has written books about the prevention of disease, wellness, and nutrition. He educates doctors and the public on wellness and nutrition and has organized international wellness assemblies to bring doctors and wellness specialists from around the world together. He graduated with honors from the University of New Mexico's School of Medicine and has taught there as a clinical faculty member and a guest faculty at medical schools around the world.
He has served as president of the Greater Albuquerque Medical Association and the New Mexico Medical Society. In the last 10 years, he has served humanitarian missions in emerging countries on four continents. He also served eight years as a New Mexico State Senator and has advised presidents, governors, and legislators about health issues for decades.
Dr. Komadina currently serves as the governor's appointee to the New Mexico Medical Board, which licenses all physicians in New Mexico. He has been married for 46 years to his wife, Penny, and they have six children as well as 21 grandchildren. He flies a special, stork-shaped hot air balloon, has ridden hundreds of miles on his horses while exploring the backcountry of the southwest and has sailed thousands of miles, from the Keys to Canada and the Bermuda Triangle, in his sailboat "Antares."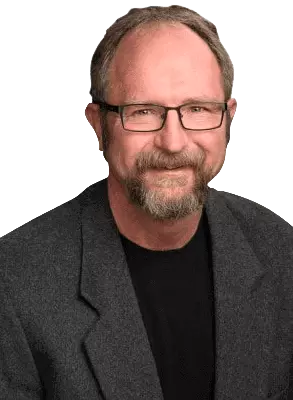 David Watson, MD
David Watson, MD, spent most of his youth in Arkansas and earned his undergraduate degree from the University of Arkansas. He then attended medical school at the University of Arkansas for Medical Sciences. He graduated in 1988, having received the Elvin Shuffield Award in Excellence. In 1992, he completed his internship and residency at St. Joseph Hospital in Denver, Colorado.
Dr. Watson's private practice career started at Centura Health in Littleton, Colorado when he joined Dr. David Ricca. Together, they created a practice that cares for patients and staff as if they were family. In 1996, Dr. Bruce Dorr joined the practice, and the two of them continued to build our thriving practice using the same values with which it began.
Dr. Watson is credentialed by the American Board of Obstetrics and Gynecology. He has been married to his wife Cathy since 1988; they have two sons, JJ and Jake. He thoroughly enjoys all that Colorado has to offer in the way of recreation. He is an avid bicyclist and skier and has formally logged over one million vertical feet of heli-skiing. When he can get away, he and his wife enjoy spending time at their new place in the south of France.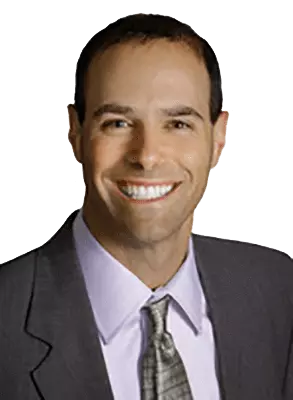 Judson Brandeis, MD
Judson Brandeis, MD, has served as the Chief of Urology at John Muir Hospital for the past eight years. As Chief of Urology, he helped to start the Surgical Robotics Program at the Concord Campus in 2002. He started using the DaVinci surgical robot for cancer surgery five years before it was being used at Stanford and UCSF.
In addition, Dr. Brandeis opened the Kidney Stone Center at John Muir Concord, which is now the busiest stone center in the Bay Area. He is also the Director of Clinical Excellence for GAINSWave to create registry databases in order to improve clinical outcomes for shockwave therapy patients.
He is committed to advance the clinical science of GAINSWave to benefit his patients and men with ED across the country. At his previous urology practice, which he led as managing partner for many years, he started the MRI guided prostate biopsy program, Women's Continence Center and Minimally Invasive Therapy for BPH.
Now, Dr. Brandeis has been the Chief of Urology at Hill Physicians for the past seven years. Dr. Judson Brandeis believes in the importance of sharing knowledge and experience with other physicians. He is the lead trainer for Male Sexual Wellness for REVIVE.
He teaches certification courses on Male Sexual Wellness/Shockwave Therapy/Platelet Rich Plasma (P shot). He has taught recent courses in Los Angeles, Miami, Dallas, Las Vegas, and New York City. Participants comment on Dr. Brandeis's enthusiasm for Male Sexual Medicine and his ability to explain complicated topics. Dr. Brandeis is a frequent CME lecturer at John Muir Hospital, teaching the Walnut Creek and Concord Physician Community about kidney stones, enlarged prostate, prostate cancer, and prostatitis.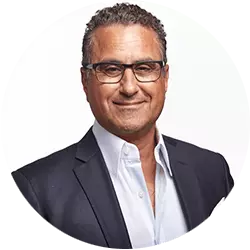 Mickey Karram, MD
Mickey Karram, MD, is Director of Urogynecology at The Christ Hospital in Cincinnati, Ohio, and Volunteer Professor of Obstetrics and Gynecology at the University of Cincinnati School of Medicine. An internationally renowned urogynecologist and pelvic surgeon, Dr. Karram is board certified in Obstetrics and Gynecology as well as Female Pelvic Medicine and Reconstructive Surgery.
Dr. Karram is the Honorary Editor-In-Chief of the International Urogynecology Journal and the consumer publication Female Health Today, as well as the past president of the American Urogynecology Society.
He has published more than 200 scientific articles and book chapters and has co-authored numerous textbooks including, "Urogynecology and Reconstructive Pelvic Surgery," the "Atlas of Pelvic Anatomy and Gynecologic Surgery" along with a series of eight books entitled "Female Pelvic Surgery Video Atlas."
Dr. Karram is a leader in developing new standards of care for women based on rigorous clinical research. Most recently in the treatment of women for Vaginal Atrophy (GSM), Dr. Karram led the clinical research through a robust set of studies and scientific validation to demonstrate clinical outcomes of the MonaLisa Touch® Laser, a unique concept which is considered a rare game-changer in medicine for improving the quality of life for women with pelvic floor issues.
Designated by Good Housekeeping as one of "The Best Doctors in America for Women," Dr. Karram's leadership with Biote focuses on research, clinical studies, and publications.