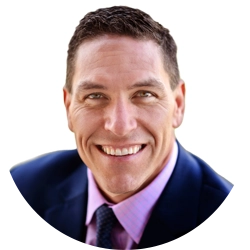 Ross McQuivey, M.D.
Chief Medical Officer
Ross brings to Biote more than 20 years of medical and scientific leadership in the healthcare industry, with management experience in research and development, medical affairs, as well as regulatory and quality control. He has published over a dozen peer-reviewed journal articles, abstracts and poster presentations and has lectured extensively in the United States and internationally.
Ross joined Biote to lead continuing clinical research efforts and publications, as well as expanding the Biote Method to mainstream medicine.
Prior to joining Biote, Ross served as Chief Medical Officer of Laborie Medical Technologies, a global medical technology company focused on urology, urogynecology, gastroenterology, obstetrics, gynecology and neonatal health. He previously held multiple roles of increasing responsibility at Clinical Innovations, LLC, a provider of products for the labor and delivery and neonatal intensive care unit specialties, from 2003 to 2020, with his last position as Chief Medical Officer before the company was acquired. He has held various board positions, including the Journal of Clinical Obstetrics, Gynecology & Infertility, Patient Safety Movement Foundation and the National Patient Safety Council. Additionally, Ross is a member of the American College of Obstetrics and Gynecology ("ACOG"), the American Medical Association and the Society of Simulation in Healthcare. Previously, he was also a member of the Utah Medical Association and the Utah Section ACOG.
Ross earned his Doctor of Medicine from the University of Utah School of Medicine and holds a Bachelor of Arts in psychology from Stanford University.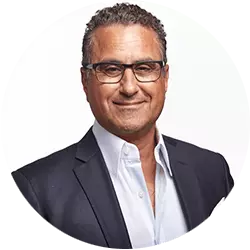 Mickey Karram, M.D.
Board Chair
Mickey Karram, MD, is Director of Urogynecology at The Christ Hospital in Cincinnati, Ohio, and Volunteer Professor of Obstetrics and Gynecology at the University of Cincinnati School of Medicine. An internationally renowned urogynecologist and pelvic surgeon, Dr. Karram is board certified in Obstetrics and Gynecology as well as Female Pelvic Medicine and Reconstructive Surgery.
Dr. Karram is the Honorary Editor-In-Chief of the International Urogynecology Journal and the consumer publication Female Health Today, as well as the past president of the American Urogynecology Society.
He has published more than 200 scientific articles and book chapters and has co-authored numerous textbooks including, "Urogynecology and Reconstructive Pelvic Surgery," the "Atlas of Pelvic Anatomy and Gynecologic Surgery" along with a series of eight books entitled "Female Pelvic Surgery Video Atlas."
Dr. Karram is a leader in developing new standards of care for women based on rigorous clinical research. Most recently in the treatment of women for Vaginal Atrophy (GSM), Dr. Karram led the clinical research through a robust set of studies and scientific validation to demonstrate clinical outcomes of the MonaLisa Touch® Laser, a unique concept which is considered a rare game-changer in medicine for improving the quality of life for women with pelvic floor issues.
Designated by Good Housekeeping as one of "The Best Doctors in America for Women," Dr. Karram's leadership with Biote focuses on research, clinical studies, and publications.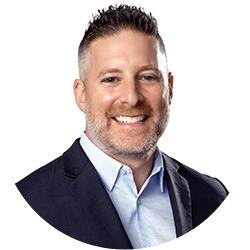 Cory Rice, D.O.
Chief Clinical Advisor
Cory Rice, DO, graduated from Baylor University with a bachelor's degree in forensic science and then completed medical school at the Arizona College of Osteopathic Medicine in Glendale, Arizona. He attended Methodist Medical Center of Dallas for his internship, residency, and chief resident year in internal medicine. He spent two years in outpatient traditional internal medicine (including inpatient work in critical care and hospitalist medicine) before starting Modern Medicine, a network of outpatient practices that provide progressive yet personalized patient care using the most comprehensive lab work and therapies available today.
Dr. Rice's professional interests include nutrition-based chronic disease management, thyroid optimization, and bioidentical hormone replacement therapy, or BHRT, for men and women. His clinical expertise is in most areas of chronic disease and, ultimately, the treatment and reversal of some of the more commonly encountered conditions in clinical practice today. He is passionate about helping patients reach their health goals while, in many cases, helping them get off prescription medication. His practice locations are a blend of both functional medicine and lifestyle medicine. Dr. Rice is an expert in the area of advanced bioidentical hormone replacement therapy, including pellet therapy as a Biote Certified Provider having performed over 20,000 procedures himself.  Additionally, he has completed coursework and certifications through the Institute for Functional Medicine (IFM) and the American Academy of Anti-Aging Medicine (A4M).
Dr. Rice has served on several medical advisory boards and speakers bureaus and has been featured on local and national television and radio to discuss a wide range of healthcare topics, including obesity in adults and children, healthy eating and exercise, hormones, thyroid, and autoimmune illness.  He remains actively involved in the education of young trainees and established healthcare providers on the benefits of functional medicine, lifestyle medicine, and hormone optimization as it relates to 21st-century chronic disease. Dr. Rice has also served as the Principal Investigator on several IRB-approved, open-label case observation studies involving his clinics and patients.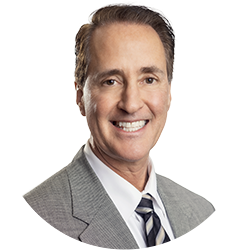 Bruce Dorr, M.D.
Senior Medical Advisor
Bruce Dorr is a native of Detroit, Michigan. He attended medical school there at Wayne State University and then did his Ob/Gyn residency at the University of Colorado. He did locum tenens work in 12 different states and with the Indian Health Service before serving as an assistant professor at the University of Colorado. He ran the Urogyn division and Urodynamic studies lab.
He then went into private practice in Littleton, Colorado and became board subspecialized in Female Pelvic Medicine and Reconstructive Surgery. He leads the Ob/Gyn department and robotic surgery section of Littleton Hospital and was a proctor for DaVinci Intuitive.
He has served as a medical missionary in Peru and Nepal—teaching, proctoring, and performing numerous surgeries to the underprivileged in those countries. He is an avid cyclist and triathlete and has finished over 12 full and 70.3 IronMan competitions and has qualified for Olympic Nationals competition.
He joined Biote in 2013 and his office frequently leads the country in pelleting almost 600 patients monthly. He helps lead the mentor program and is part of the Medical Advisory and faculty panel for Biote nationally.
Lisa Jukes, M.D.
Dr. Jukes, a board-certified OB/GYN, is a 1996 graduate of UT Southwestern Medical School where she also completed her residency in 2000. After spending a few years in a multi-physician practice in her Austin, she opened her own practice in 2004.
As medicine, medical technology and patient needs have evolved, so has her practice. She and her team at Modern Women's Health take a 360-degree approach to treating patients including minimally invasive gynecologic surgery, vaginal rejuvenation, bioidentical hormone therapy (Biote provider since inception), an FDA-approved weight loss program, and a variety of med aesthetic treatments for both face and body.
Lisa not only serves on the board of Biote and is a Biote Platinum provider, she is also a Key Opinion Leader (KOL), International Case observation site and proctor for the Texas Institute of Robotic Surgery/da Vinci Surgical System, a current national speaker for AbbVie products, Orilissa and Oriahnn, KOL for InMode, and has conducted research projects with InMode and Intuitive.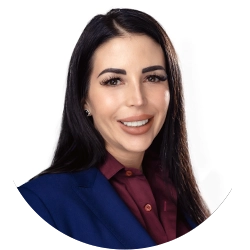 Cassie Smith, M.D.
Cassie Smith, MD, is a dual board-certified physician by the ABIM in Endocrinology, Diabetes, Metabolism and Internal Medicine who is an active member of seven different physician societies and associations in her specialty. She completed her undergraduate and medical school at the University of Missouri Kansas City, which is one of three colleges in the country with a combined undergraduate and medical degree program completed in six years. During residency she was awarded Chief Resident of her class. She then transitioned to working on a dozen major clinical trials centered around diabetes care in fellowship at the Harold Hamm Diabetes Center in Oklahoma City. After fellowship, her insights in research and forward thinking made her a nationally sought-after public speaker for numerous international pharmaceutical companies for which she has presented hundreds of talks locally and nationally, on topics such as diabetes and thyroid disease.
Dr. Smith started a private practice in March 2020 after practicing for a large health system for several years following fellowship. Despite starting her practice just prior to COVID 19, she is the fasting growing private practice endocrinologist in Oklahoma City. Her knowledge, experience, and compassion won her a place on the Top Doctor List of 2022 in the 405 Magazine and has placed her as a sought-after local specialist.
Over the past two years she has redirected much of her practice to helping patients struggling with chronic disease processes find the root cause of their disease. During her transition into a more holistic approach for patient care, she has become a thought leader and expert in the field of bioidentical hormone replacement therapy. She currently uses industry leading hormone therapy, comprehensive laboratory testing, lifestyle modifications, and restorative medicine practices to personalize patient care and treatment plans for autoimmune and chronic diseases. Dr. Smith has a passion for teaching others about endocrine dysfunction and continues to educate physicians and patients on the importance of patient specific treatment options. As an expert endocrinologist, her goal is to help patients focus on lifestyle changes to rebalance hormones and align their health.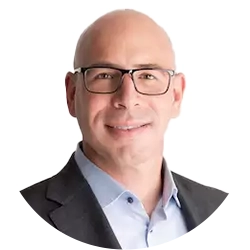 Peter Castillo, M.D.