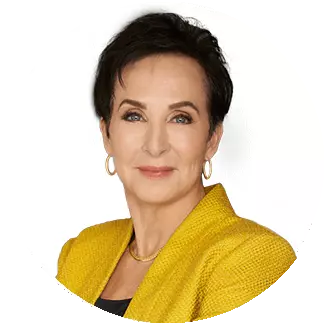 Terry Weber
Chief Executive Officer
Terry Weber is a nationally recognized CEO and executive consultant who has transformed the business models of healthcare, retail, and automotive industry giants. Terry is known for being a disruptive leader, building extraordinary, high-performing, high-functioning teams and successfully navigating diverse industry sectors, seamlessly adapting them to the changing landscape of business and technological innovation.
Terry joined Biote to drive permanent industry innovation in the hormone optimization market, addressing the 200 million individuals in the U.S. who suffer from hormone imbalance.
Terry's team-first focus has consistently resulted in growth, both in the financials of the $100 million to $2.5 billion companies she has led, and in the personal accomplishments of the individuals she has mentored. Her track record of accelerating growth includes Ford Motor Company, Advance Auto, British Petroleum, and Jiffy Lube, where Terry modernized and updated an industry once known for sleepy, regional stores into service-oriented and technology-driven retail chains. She has also worked with major consumer brands including Ann Taylor, Fredericks of Hollywood, Kroger, and Lowes Home Stores, helping them adapt and succeed in an increasingly competitive retail environment forever changed by e-commerce.
Terry was awarded the 50 Fastest-Growing Women-Owned/Led Companies of 2021 by the Women Presidents' Organization (WPO) in collaboration with JP Morgan Chase Commercial Banking, and named one of PharmaVOICE's 100 Most Inspiring People of 2021 in the life-sciences industry. Terry is a founding member of PreventiveMedicine.org and a board member of the International Women's Foundation IWF.org.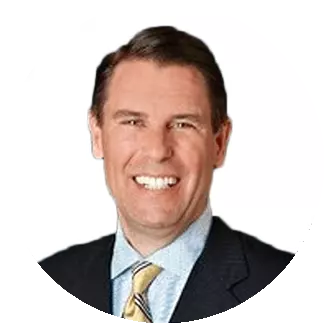 Marc Beer
Executive Chairman
Marc Beer brings more than 25 years of development and commercialization experience in biotechnology, pharmaceutical, device, and diagnostics and has served as CEO of Aegerion Pharmaceuticals, Inc. and ViaCell and as a member of the Erytech Pharma Board of Directors.
A member of the Miami University Business Advisory Council, Mark previously served as a member of the Notre Dame Research and Commercialization Advisory Committee and Notre Dame Graduate Studies Research and Advisory Council.
Marc has led several companies through significant capital raises and public offerings, including Renovia, LumeNXT Inc., Origami Surgical, Liftique, and Minerva Neurosciences Inc. His extensive experience as a Founder, CEO, and Chairman in numerous health-related companies makes him an ideal contributor to support Biote's growth initiatives.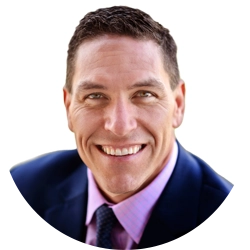 Ross McQuivey, M.D.
Chief Medical Officer
Ross brings to Biote more than 20 years of medical and scientific leadership in the healthcare industry, with management experience in research and development, medical affairs, as well as regulatory and quality control. He has published over a dozen peer-reviewed journal articles, abstracts and poster presentations and has lectured extensively in the United States and internationally.
Ross joined Biote to lead continuing clinical research efforts and publications, as well as expanding the Biote Method to mainstream medicine.
Prior to joining Biote, Ross served as Chief Medical Officer of Laborie Medical Technologies, a global medical technology company focused on urology, urogynecology, gastroenterology, obstetrics, gynecology and neonatal health. He previously held multiple roles of increasing responsibility at Clinical Innovations, LLC, a provider of products for the labor and delivery and neonatal intensive care unit specialties, from 2003 to 2020, with his last position as Chief Medical Officer before the company was acquired. He has held various board positions, including the Journal of Clinical Obstetrics, Gynecology & Infertility, Patient Safety Movement Foundation and the National Patient Safety Council. Additionally, Ross is a member of the American College of Obstetrics and Gynecology ("ACOG"), the American Medical Association and the Society of Simulation in Healthcare. Previously, he was also a member of the Utah Medical Association and the Utah Section ACOG.
Ross earned his Doctor of Medicine from the University of Utah School of Medicine and holds a Bachelor of Arts in psychology from Stanford University.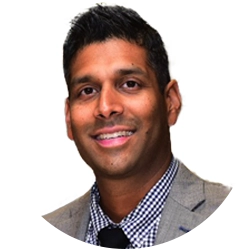 Samar Kamdar
Chief Financial Officer
Samar Kamdar, brings more than 15 years of accounting, finance, and operations experience across several industries including healthcare IT, retail services, consumer packaged goods and software industries, with a proven track record of building high-performance teams and driving business transformation and growth.
Samar has held several senior financial leadership positions including serving as Chief Financial Officer at Slync.io and Tax Act. Prior to that, Samar held roles at CROSSMARK and Availity L.L.C. Early in his career Samar spent 6 years at PepsiCo in a number of financial roles as part of a financial leadership develop program.
His expertise includes financial reporting, accounting, budgeting and forecasting, treasury management, corporate finance, and investor relations. In this role Samar oversees Biote's financial operations with a focus on driving revenue growth and profitability.
Samar holds a Bachelor of Science in electrical engineering from Baylor University, and a Masters of Business Administration from the University of Texas, McCombs School of Business.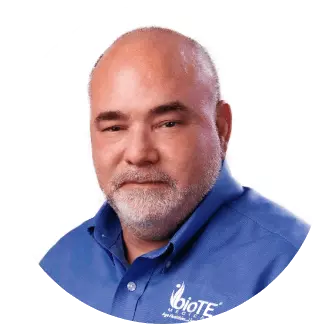 Joe Butler
Chief Information Officer
Joe Butler is the Chief Information Officer & Vice President of Support Services at Biote. As CIO, he leads strategic IT initiatives that align with Biote's long-term goals. He works closely with the entire Biote community to deliver innovative technologies and service programs that benefit Biote Providers and their patients.
He comes to Biote with more than 25 years of experience in Systems Development, Supply Chain Operations Management, and Business Process Re-Engineering. Before joining the Biote executive team, Joe served as VP, Head of Global Infrastructure Programs at DPDHL IT Services, where he oversaw all IT Services and infrastructure-related change programs while managing more than 60 FTE and contract-based PMs. He also served as Global Head of Integration Platforms for DHL Supply Chain.
Joe received his Bachelor of Arts from Arizona State University and his Master of Business Administration Technology Management from the University of Phoenix. He holds several certifications, including PMP, PRINCE2, APICS, and is a Six Sigma Green Belt. Joe is also fluent in Spanish, Italian, and Filipino.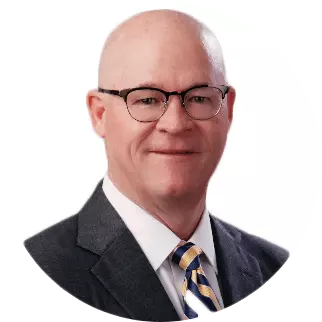 Cary Paulette
Chief Revenue Officer
Cary Paulette is Chief Revenue Officer for Biote, bringing more than 20 years of medical device and technology experience. Cary began his medical device career at Boston Scientific and has held executive and leadership roles in companies serving a variety of markets, including women's health, venous insufficiency, and urology.
Before joining the Biote team, Cary served as Executive Vice President at Thermi, and Senior Vice President of Sales at Ellman International, Cynosure, Joerns Healthcare, and Telligent Systems. He is an entrepreneurial, profit-oriented sales leader with a demonstrated track record of increasing revenue, market share, and earnings to help pave the way for Biote's success.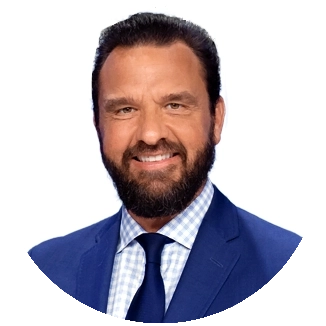 Kevin Key
Chief Digital Officer & Head of Marketing
Kevin Key is the Chief Digital Officer and Head of Marketing for Biote. Kevin brings over 24 years in the marketing and advertising industry leading and managing high performing teams for world-class brands in automotive, CPG, financial services, travel, hospitality, dining, retail, pharmaceutical, and telecommunications.
Prior to joining Biote, Kevin was Vice President of Digital Marketing for Mr. Cooper/Nationstar Mortgage where he led the digital marketing for the 3rd largest home servicer in the country with $21B in loans originated. Prior to Nationstar, Kevin was AVP Digital Marketing for General Motors where he led the digital marketing for the financial division. Kevin also spent 18 years in leadership positions at marketing agencies managing brands such as P&G, General Motors, Southwest Airlines, Dominos, Eli Lilly and GlaxoSmithKline.
Kevin is now leveraging his deep experience and passion for business strategy, insights, creative, data, analytics and technology to lead Biote through its growth and digital transformation.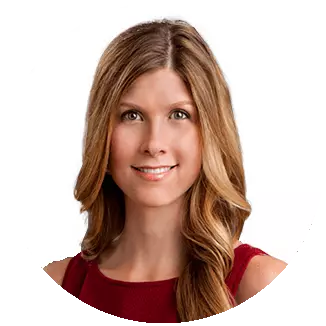 Marybeth Conlon
VP, Business Development and General Counsel
As Biote's General Counsel, Marybeth Conlon brings more than 17 years of professional law experience and expertise. Marybeth Conlon is founder of The Conlon Law Firm and began her legal career at Travis & Thompson, P.C. in Dallas where she was named partner at Travis, Calhoun & Conlon, P.C. She is a member of the Business Law, Construction Law, Labor and Employment Law, Litigation, and Real Estate, Probate, and Trust Law Sections of the Texas State Bar. Marybeth is also a member of the State Bar of Texas, Dallas Bar Association, Dallas Chapter of the Federal Bar Association, Texas Young Lawyers Association, and serves as a Fellow of the Dallas Bar Association Foundation.
In 2011, Marybeth was selected by the readers of Addison Magazine as one of twelve nominees for the magazine's Top Female Executive award. Since 2012, she has been selected for inclusion in Thomson Reuters' Texas Super Lawyers–Rising Stars Edition and in 2021, was selected for inclusion in Thomson Reuters' Texas Super Lawyers.
Marybeth has served two terms as the President of the Circle of Friends Board for New Friends New Life, and is a member of the Dallas Museum of Art League, Stewpot Alliance, Equest Women's Auxiliary, Genesis Alliance, Women's Auxiliary to Children's Medical Center, the Partnership / Community Partners of Dallas Women's Auxiliary, Dallas Opera Women's Board, and The Crystal Charity Ball and is an active member of the Owners Advisory Council.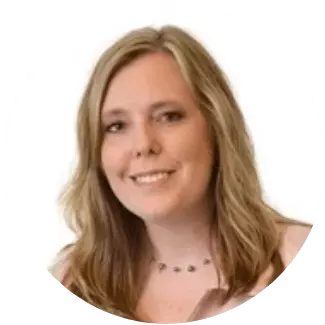 Jennifer Schimmel
Head of Human Resources
Jennifer Schimmel joined Biote in 2019 as the Director, Human Resources & Talent with U.S. & Caribbean responsibility for human resources, talent development, and company culture initiatives. Jennifer has more than 20 years of progressive HR experience with a concentrated focus on developing strategies and optimal processes for high-growth companies.
Prior to joining Biote, Jennifer was the Director of HR at DeliverCareRx Pharmacy, a national home delivery pharmacy servicing those with chronic conditions as well those in hospice care through Optum. Preceding DeliverCareRx, she was the Director of HR & Administration at CAC Group, a marketing analytics firm with U.S. and Canadian clients such as Constellation Energy, Morton's The Steakhouse, and Blackberry.
Jennifer holds a Bachelor degree in Business Administration from Roosevelt University with additional certifications in human resources related competencies. Personal interests include efforts to reduce child trafficking and child hunger as well as exploring new cultures.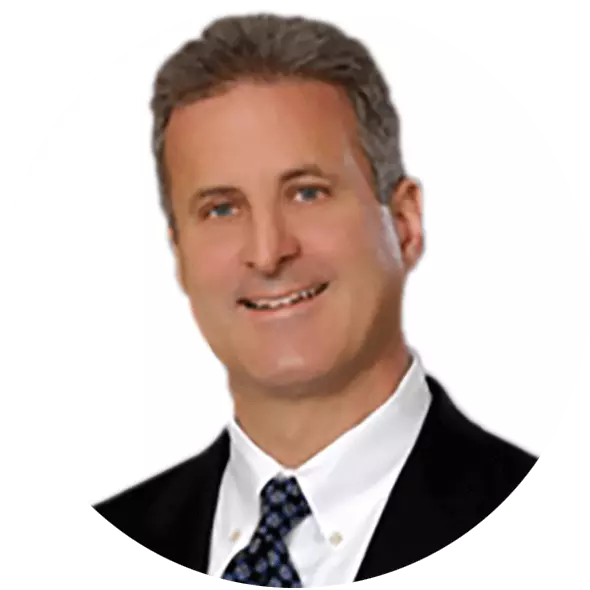 Ed Orlandi
Sr. Director, Supply Chain & Facility Management
Ed has over twenty-six years manufacturing and supply chain management experience. He has worked with companies ranging from startups to Fortune 500 organizations in a variety of industries including: Medical Device, Pharmaceuticals, Food & Beverage, Food Service, Automotive, Industrial Equipment, Electric Power Generation & Distribution, Health Care, Railroad, Trucking and Transportation, Construction Material and Retail. He has a track record of success in streamlining operations, maximizing productivity and leading organizations to improved profitability. Ed is Certified in Production and Inventory Management (CPIM) by The Association for Operations Management (APICS).
Prior to joining Biote, Ed ran the Supply Chain Strategy group at Dr. Pepper Snapple Group, where he had responsibility for optimizing the production and distribution planning for a network of 19 manufacturing plants, 4 regional distribution centers and 142 local distributions centers. Ed was also Director of Supply chain for Galderma, a dermatology focused pharmaceutical company where his responsibilities included inventory management, warehousing, distribution, transportation, and management of imports.
Ed directs the overall supply chain operations, including purchasing and inventory, selection of vendors, and distribution of finished goods. He and his team ensure that customers are always able to obtain the inventory they need to run a successful operation.