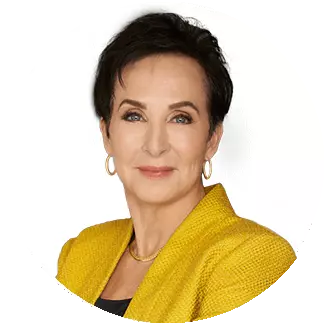 Terry Weber
Chief Executive Officer
Terry Weber is a nationally recognized CEO and executive consultant who has transformed the business models of healthcare, retail, and automotive industry giants. Terry is known for being a disruptive leader, building extraordinary, high-performing, high-functioning teams and successfully navigating diverse industry sectors, seamlessly adapting them to the changing landscape of business and technological innovation.
Terry joined Biote to drive permanent industry innovation in the hormone optimization market, addressing the 200 million individuals in the U.S. who suffer from hormone imbalance.
Terry's team-first focus has consistently resulted in growth, both in the financials of the $100 million to $2.5 billion companies she has led, and in the personal accomplishments of the individuals she has mentored. Her track record of accelerating growth includes Ford Motor Company, Advance Auto, British Petroleum, and Jiffy Lube, where Terry modernized and updated an industry once known for sleepy, regional stores into service-oriented and technology-driven retail chains. She has also worked with major consumer brands including Ann Taylor, Fredericks of Hollywood, Kroger, and Lowes Home Stores, helping them adapt and succeed in an increasingly competitive retail environment forever changed by e-commerce.
Terry was awarded the 50 Fastest-Growing Women-Owned/Led Companies of 2021 by the Women Presidents' Organization (WPO) in collaboration with JP Morgan Chase Commercial Banking, and named one of PharmaVOICE's 100 Most Inspiring People of 2021 in the life-sciences industry. Terry is a founding member of PreventiveMedicine.org and a board member of the International Women's Foundation IWF.org.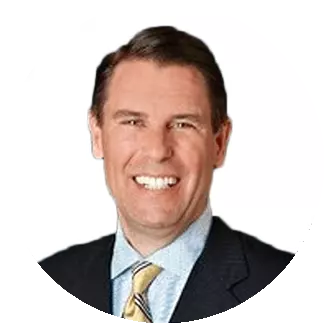 Marc Beer
Executive Chairman
Marc Beer brings more than 25 years of development and commercialization experience in biotechnology, pharmaceutical, device, and diagnostics and has served as CEO of Aegerion Pharmaceuticals, Inc. and ViaCell and as a member of the Erytech Pharma Board of Directors.
A member of the Miami University Business Advisory Council, Mark previously served as a member of the Notre Dame Research and Commercialization Advisory Committee and Notre Dame Graduate Studies Research and Advisory Council.
Marc has led several companies through significant capital raises and public offerings, including Renovia, LumeNXT Inc., Origami Surgical, Liftique, and Minerva Neurosciences Inc. His extensive experience as a Founder, CEO, and Chairman in numerous health-related companies makes him an ideal contributor to support Biote's growth initiatives.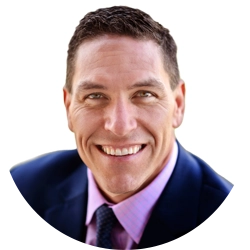 Ross McQuivey, M.D.
Chief Medical Officer
Ross brings to Biote more than 20 years of medical and scientific leadership in the healthcare industry, with management experience in research and development, medical affairs, as well as regulatory and quality control. He has published over a dozen peer-reviewed journal articles, abstracts and poster presentations and has lectured extensively in the United States and internationally.
Ross joined Biote to lead continuing clinical research efforts and publications, as well as expanding the Biote Method to mainstream medicine.
Prior to joining Biote, Ross served as Chief Medical Officer of Laborie Medical Technologies, a global medical technology company focused on urology, urogynecology, gastroenterology, obstetrics, gynecology and neonatal health. He previously held multiple roles of increasing responsibility at Clinical Innovations, LLC, a provider of products for the labor and delivery and neonatal intensive care unit specialties, from 2003 to 2020, with his last position as Chief Medical Officer before the company was acquired. He has held various board positions, including the Journal of Clinical Obstetrics, Gynecology & Infertility, Patient Safety Movement Foundation and the National Patient Safety Council. Additionally, Ross is a member of the American College of Obstetrics and Gynecology ("ACOG"), the American Medical Association and the Society of Simulation in Healthcare. Previously, he was also a member of the Utah Medical Association and the Utah Section ACOG.
Ross earned his Doctor of Medicine from the University of Utah School of Medicine and holds a Bachelor of Arts in psychology from Stanford University.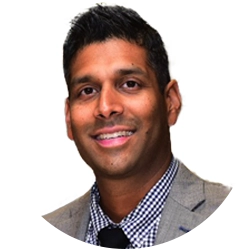 Samar Kamdar
Chief Financial Officer
Samar Kamdar, brings more than 15 years of accounting, finance, and operations experience across several industries including healthcare IT, retail services, consumer packaged goods and software industries, with a proven track record of building high-performance teams and driving business transformation and growth.
Samar has held several senior financial leadership positions including serving as Chief Financial Officer at Slync.io and Tax Act. Prior to that, Samar held roles at CROSSMARK and Availity L.L.C. Early in his career Samar spent 6 years at PepsiCo in a number of financial roles as part of a financial leadership develop program.
His expertise includes financial reporting, accounting, budgeting and forecasting, treasury management, corporate finance, and investor relations. In this role Samar oversees Biote's financial operations with a focus on driving revenue growth and profitability.
Samar holds a Bachelor of Science in electrical engineering from Baylor University, and a Masters of Business Administration from the University of Texas, McCombs School of Business.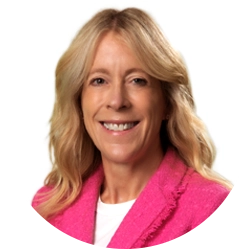 Mary Puncochar
Chief Commercial Officer
Mary Puncochar joined Biote as Chief Commercial Officer to spearhead its commercial initiatives, focused on expanding Biote's presence in the growing market for hormone optimization and healthy aging solutions. She brings more than 30 years of experience in sales, technology-enabled marketing, and management roles, with a track record of commercial success across leading healthcare, pharmaceutical, and medical device companies.
Prior to joining Biote, Mary served as Head of the U.S. region at Ascensia Diabetes Care, a global diabetes care company. During her tenure, she drove commercial growth by introducing cutting-edge solutions and precision tools to aid consumers in more effectively managing their health.
Mary began her career as a healthcare provider at the University of Minnesota and has subsequently held positions of increasing responsibility at notable organizations including Bayer, Columbia Park Medical Group, InHome Services, and Honeywell.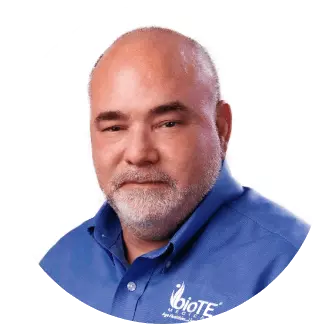 Joe Butler
Chief Information Officer
Joe Butler is the Chief Information Officer & Vice President of Support Services at Biote. As CIO, he leads strate