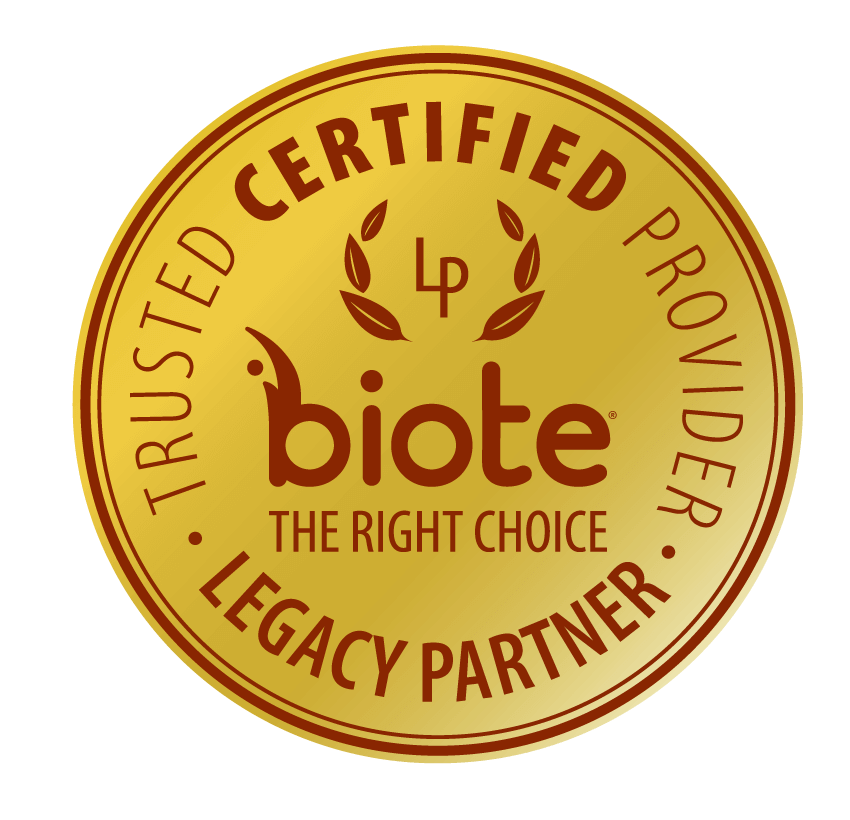 BIOTE PROVIDER
Loop Wellness Clinic
Bioidentical Hormone Optimization Therapy in 20176
CONTACT US
571-526-3505
As we age, hormone imbalances may begin affecting our minds and bodies. Many are left with symptoms ranging from brain fog and low mood to sleeplessness and irritability and are unaware of how they can help relieve these common problems. As your Leesburg VA 20176 Biote Provider, we specialize in optimizing hormones to help address these and other early indicators of aging through precise, personalized care plans.
We have been certified to offer Biote's method of hormone therapy in our Leesburg VA 20176 office. Biote has provided bioidentical hormone replacement therapy (BHRT) for more than a decade, helping both men and women age healthier with hormone optimization. Contact us to schedule an evaluation and learn how restoring hormones to their optimal level may address specific health concerns.
James D Cannon, PA
A compassionate and patient center clinician who is a graduate of Arizona School of Health Sciences, earning a Master of Science in Medicine in 1997 with follow on certification in primary care and psychiatry by the National Commission on the
Association of PAs (NCCPA). As a life long learner, has earned multiple graduate degrees including a Masters of Business Administration and Doctorate in Health Administration. Seeking to further refine clinical knowledge with bio-identical hormones and wellness, completed an American Academy of Anti-Aging fellowship in functional and regenerative medicine with certification by the American Board of Anti-Aging Health Practitioners (ABAHP). He has been practicing bio-identical hormone replacement optimization and pellet therapy since 2008.
Monica Unni, PA-C
Monica Gupta Unni, PA-C is an empathetic and compassionate provider, who always has her patient's best interest at heart. Monica earned a Bachelor of Science undergraduate degree from Virginia Tech. She furthered her studies with a Master of Science in Medicine/PA Studies from Shenandoah University. Monica has maintained her licensure with the National Commission of the Certification of PAs since 2004. She has over fifteen years of clinical experience in Emergency Medicine within INOVA Loudoun Hospitals Level 3 trauma center.
Monica has utilized her clinical experience and knowledge to branch out into integrative medicine. After spending the majority of her career managing patients with illnesses related to polypharmacy, Monica's goal is to improve the quality of life of her patients. Helping not only reduce their prescription medications, but to also improve their energy, mental clarity, sleep, mood, libido, and weight loss. Improving patients physical and mental health is her primary goal.