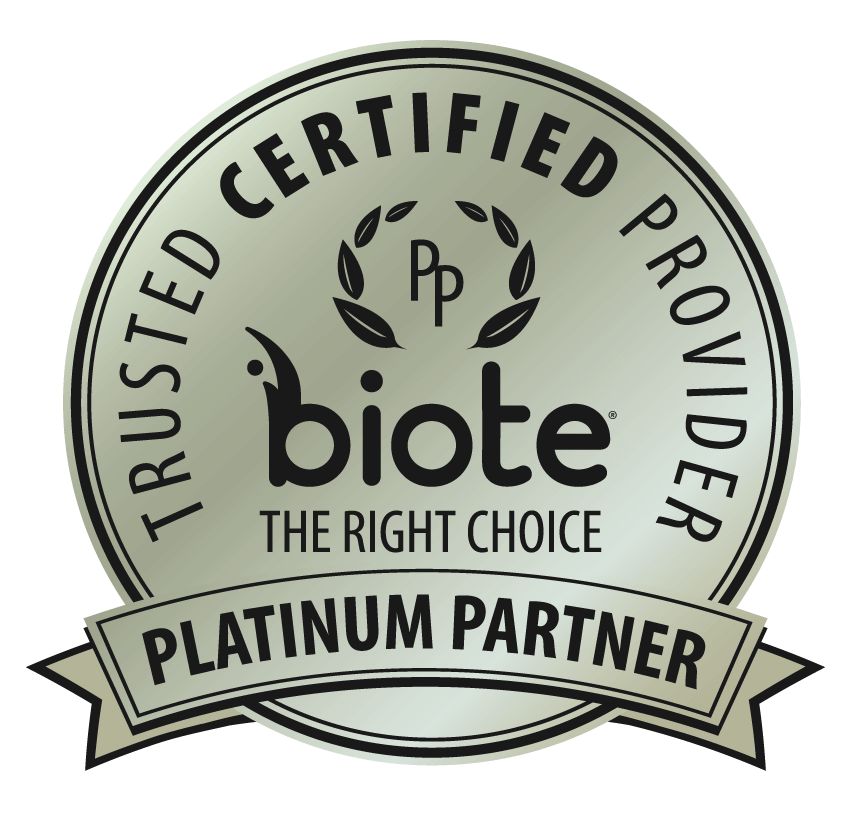 BIOTE PROVIDER
Metroplex Women's Care
Bioidentical Hormone Replacement Therapy in 75032
Specialty:
OBSTETRICS AND GYNECOLOGY
CONTACT US
972-475-9505
Millions of individuals are impacted by hormone imbalances every day. Many are left with symptoms ranging from brain fog and low mood to sleeplessness and irritability and are unaware of how they can help relieve these common problems. Now, there is help to address these and other early indicators of aging through hormone optimization. We, as your Biote Certified Provider in Rockwall TX 75032, will work with you to create personal care plans and precision treatments that can help patients stay healthy longer.
The Biote Method of bioidentical hormone optimization therapy is offered here at your Rockwall TX 75032 clinic. Biote has provided bioidentical hormone replacement therapy (BHRT) for more than a decade, helping both men and women age healthier with hormone optimization. Contact us to schedule an evaluation and learn how restoring hormones to their optimal level may address specific health concerns.
Cheryl Potter, MD
After receiving her undergraduate and medical degree from the University of Kansas in 1992, Dr. Potter completed her residency in Obstetrics and Gynecology at The University of Texas Health Science Center at San Antonio in 1996.
Dr. Potter has lived in Rockwall and practiced in this area for over 16 years.
Dr. Potter, along with Dr. Gillean, established Metroplex Women""s Care to move her office to the heart of Rockwall""s medical community.
Board certified in obstetrics and gynecology, Dr. Potter is a Fellow of The American College of Obstetrics and Gynecology.
Julia R. Gillean, MD
Dr. Gillean is a native Texan, growing up in San Antonio, TX. She received her undergraduate degree from The University of Texas in Austin in 1990.
She graduated from The University of Texas Southwestern Medical School in Dallas in 1998 with her Medical Degree. She completed her residency training in Phoenix Arizona in 2002.
Dr Gillean has lived in Rockwall and practiced in the area for over 10 years. She is Board Certified in Obstetrics and Gynecology, and is a Fellow of the American College of Obstetrics and Gynecology.
She and her husband, Michael,a local businessman, have a combined four children attending Rockwall schools.
Amy Hantes, WHNP
Amy Hantes, NP received her Bachelor of Science in Nursing from Baylor University in 1996.
She began her nursing career at Presbyterian Hospital of Dallas, where she developed an interest in women's health.
In 2001, she completed her Master of Science and Nurse Practitioner degree from Texas Woman's University. Amy has been practicing in the Rockwall area since 2001.
Amy is a member of the North Texas Nurse Practitioners Association, Society of Urologic Nurses and Associates, and the National Association of Nurse Practitioners in Women's Health.