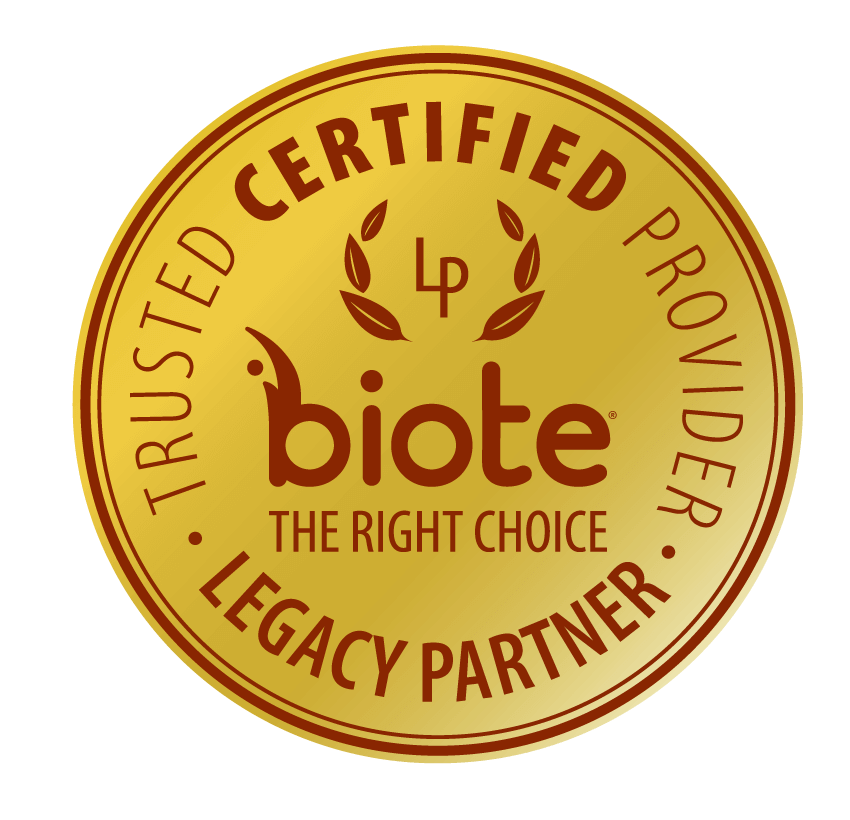 BIOTE PROVIDER
MEDI Care Clinics
Bioidentical Hormone Replacement Therapy in 76201
Specialty:
FAMILY MEDICINE
Millions of individuals are impacted by hormone imbalances every day. From fatigue and weight gain to severe mood changes and low libido, many are left with feelings of discomfort, unaware of how they may help alleviate these common issues. Your Biote Certified Provider in Denton TX 76201 specializes in hormone optimization to help these and other symptoms of aging with personalized care plans and precision treatments to help you age healthier.
The Biote Method of Hormone Replacement Therapy is offered by us as your Certified Biote Provider in Denton TX 76201. The Biote Method of bioidentical hormone replacement therapy (BHRT) may help many men and women look and feel their best with hormone optimization. Contact us to schedule an evaluation and learn how restoring hormones to their optimal level may address specific health concerns.
Philip Hamby, NP
Philip Hamby FNP joined FMNTX in January 2013. In addition to being a provider, Philip serves as the Clinical Director with a focus on business development. Philip brings with him over a decade of healthcare experience. Philip grew up in small town Mississippi where he graduated early, at the age of 17, to enlist in the United States Marine Corps where he served five years on active duty. His duty took him as far away as Okinawa, Japan and as close as NAS JRB Fort Worth, where he met the love of his life and settled down. After the Corps, Philip attended the University of Texas at Arlington, receiving his Bachelors of Science in Nursing. Philip's nursing career spanned many settings, including: emergency, post op recovery and correctional. Philip returned to school to earn his Masters of Science in Nursing, with a focus in Family Nurse Practitioner, from Texas Woman's University. Philip continues his service to our country as a Commissioned Officer in the Air Force Reserve.
Philip enjoys primary care because it affords the opportunity to have a long, meaningful relationship with his patients. Philip strives to live by the ethos of treating others as he would want to be treated. In addition to primary care, Philip has a real heart for those suffering with substance and chemical addiction. In 2010, Philip helped to found a local residential treatment center in DFW. He currently serves as the Director of Nursing for Soteria, LLC (www.soteriacare.com), an Intensive Outpatient Program (IOP) in Arlington, TX.
Philip resides in North Fort Worth with his wife, three kids, Great Dane and Siamese. When not working or with family, Philip enjoys spending time with his church family, exercising, reading books, watching movies, hunting and golfing.
Education:
1. B.S.N. from The University of Texas at Arlington
2. M.S.N. from Texas Woman's University
James Purgason, MD
"Medicine is about the people, not the profits."
James G. Purgason, MD retired from the United States Navy Reserves in 2004 with 21 years of combined service, and has been in practice in Ft. Worth for 10 years before moving his practice to Denton, TX. In 2008, he was named Top Doc by Fort Worth, Texas Magazine.
Family Medicine of North Texas' client base is continually expanding because of Dr. Purgason's dedication to building intimate, long-term family relationships one patient at a time. It is his commitment to provide every patient with state-of-the-art health care in a friendly, clean, and comfortable environment.
When he's not at his practice, Dr. Purgason can be found gardening, restoring cars and boats, and spending time with his family and four cats.
Education:
1. B.S. from The University of Texas at Austin
2. M.D. from The University of Texas Health Science Center at San Antonio
3. Family medicine and family practice internships completed at the Pensacola Naval Hospital
4. Residency completed at Family Practice, John Peter Smith Hospital