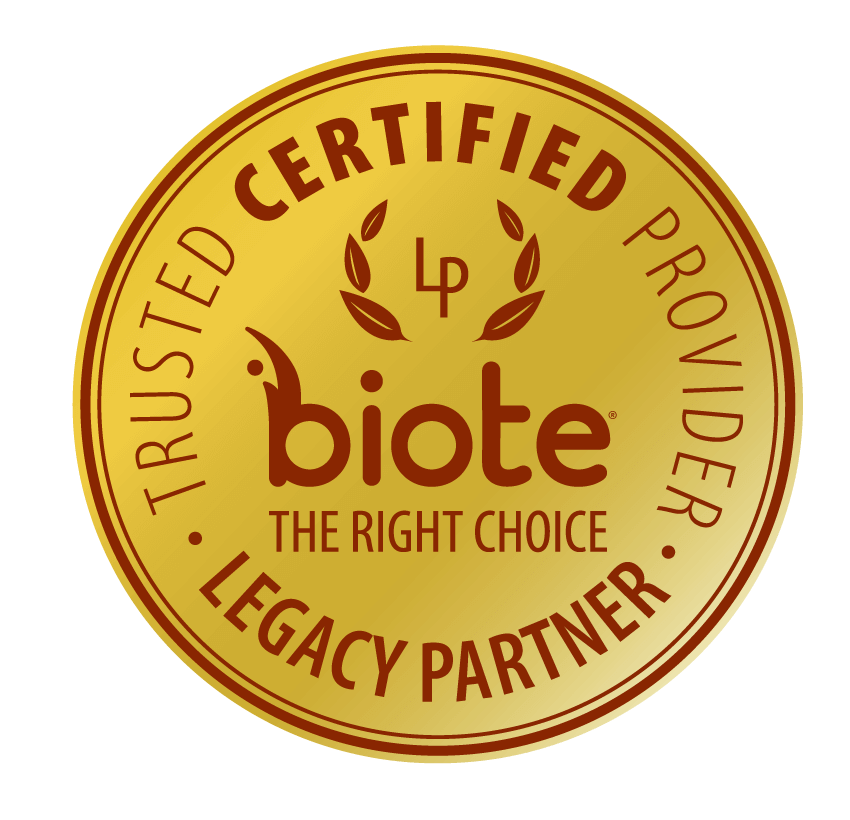 BIOTE PROVIDER
Hormonal Balance and Restoration, PA
Bioidentical Hormone Replacement Therapy in 75010
Specialty:
FAMILY MEDICINE
Millions of individuals are impacted by hormone imbalances every day. From fatigue and weight gain to severe mood changes and low libido, many are left with feelings of discomfort, unaware of how they may help alleviate these common issues. Now, there is help to address these and other early indicators of aging through hormone optimization. We, as your Biote Certified Provider in Carrollton TX 75010, will work with you to create personal care plans and precision treatments that can help patients stay healthy longer.
Your Certified Biote Provider in Carrollton TX 75010 specializes in the Biote Method of Hormone Replacement Therapy. Biote has been developing its method of bioidentical hormone replacement therapy (BHRT) for over a decade, which may help men and women experiencing the symptoms of a hormone imbalance. To learn how the Biote Method may be able to address specific health issues by restoring hormones to their optimal level, reach out to us and schedule a consultation today.
Kenneth Baird, MD
After being involved in large group practices for 20 years, Dr. Baird opened his solo practice in the summer of 2009. Located in the east Carrollton/west Plano area, he is easily accessible from all areas in the north Dallas to Mid-Cities area. Born in Texas, and raised in several states (but mostly in Texas), he and his family made north Texas their home in 2002. Along with practicing routine Family Medicine, he became involved in aesthetic medicine in 2005. He widened his scope of practice in the fall of 2013 when he became a BioTE Certified Medical Practitioner and began administering bio-identical hormone replacement therapy. He has first hand knowledge of the benefits of receiving BHRT as he actively trains in Tae Kwon Do, currently holding the rank of second degree black belt. He also enjoys running. Dr. Baird and his wife of 31 years, Pam, are active in their church. They also enjoy spending time with their three children.