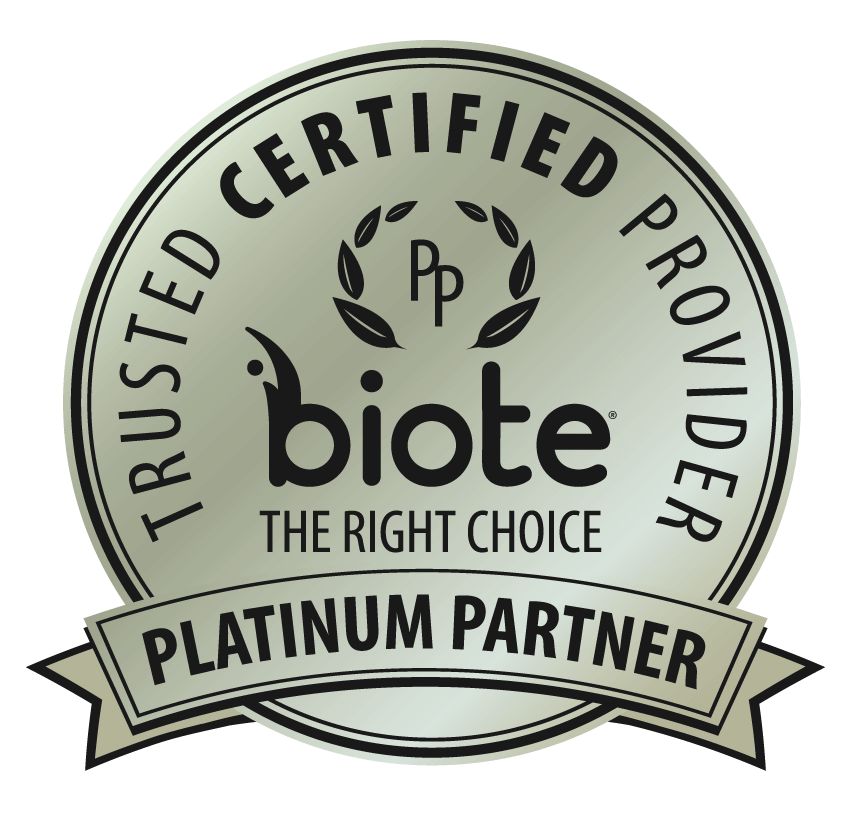 BIOTE PROVIDER
Lisa M. Jukes MD
Bioidentical Hormone Replacement Therapy in 78746
Specialty:
OBSTETRICS AND GYNECOLOGY
Millions of individuals are impacted by hormone imbalances every day. From fatigue and weight gain to severe mood changes and low libido, many are left with feelings of discomfort, unaware of how they may help alleviate these common issues. As your Biote Provider in Austin TX 78746, we specialize in addressing these and other early indicators of aging through precision and personalized patient care plans that seek to optimize your hormones and extend patient healthspan.
Your Certified Biote Provider in Austin TX 78746 specializes in the Biote Method of Hormone Replacement Therapy. Biote has provided bioidentical hormone replacement therapy (BHRT) for more than a decade, helping both men and women age healthier with hormone optimization. To schedule an evaluation and learn how to restore hormones to their optimal level to help address specific health concerns, contact us today.
Lisa M. Jukes, MD
Lisa M. Jukes, M.D., is a Board Certified OB/GYN who opened her South
Austin practice in 2004, and then moved the practice to its current
location in Westlake Hills in December of 2008. She graduated from UT
Southwestern Medical School in Dallas in 1996, completed residency in
2000 and spent the subsequent years at a multi-physician practice in
North Austin, before embarking on her own.
No longer delivering babies, Dr. Jukes focuses on all gynecological
services. She specializes in menstrual problems including too heavy or
frequent bleeding, irregular bleeding, severe cramps, endometriosis,
ovarian cysts, uterine fibroids, urinary incontinence, pelvic organ
prolapsed, peri- and post menopause issues, as well as diagnosis of
infertility. Both non-surgical and surgical treatment options are
offered by Dr. Jukes. She is a highly trained and well-experienced
minimally invasive surgeon, who believes in helping patients with
shorter recovery times.
Dr. Jukes is now a proctor (teacher of other physicians) for daVinci
Robotic Laparoscopic surgery. She loves helping patients with minimally
invasive procedures including daVinci Laparoscopic and hysteroscopic
procedures and has performed over 1000 of these and over 400 daVinci in
the last 3 years. Dr. Jukes has been named Director, Womens"" daVinci
Program at Westlake Hospital, and is the Gynecological Representative
for the Robotics Steering Committee at South Austin Medical Center.
Dr. Jukes is also a speaker for Warner-Chilcott regarding hormonal
contraception. Recently, she appeared on FOX 7 "Good Day Austin"
program to discuss Menopause.
Dr. Jukes wants patients to know the benefits of in-office treatments
and provides in-office endometrial ablation to treat heavy bleeding and
cramps, in-office Essure transcervical sterilization to provide
non-incisional, non-hormonal permanent contraception. Both done in the
office under local anesthesia with little to no downtime. Her goal is
to keep you comfortable, improve your quality of life and get back to
your activities the same day or soon thereafter.
Born in England, growing up in Marble Falls, and residing in Lakeway
with her husband, Harry, Dr. Jukes is active in the Austin community.
As a mother of two school aged children, she spends much of her time
with school activities. She understands the concerns of women as they
juggle their healthcare needs with the needs of their families.
Highly trained, compassionate, and kind, Dr. Jukes is a gynecologist
who listens well and offers competent, up-to-date treatment options for
the gynecological needs of her patients. Her enthusiasm for her
patients and their improved health has resulted in a very successful
practice. She also offers convenient appointments in Marble Falls and Lakeway locations.
Dr. Jukes looks forward to helping women with their gynecological
healthcare needs and truly believes "every patient matters."
Ginger Bane, FNP-C
Ginger Bane is a family nurse practitioner and has ten years of advanced nursing practice. She received her Master of Science in Nursing from the University of Memphis in 2007 prior to relocating to Austin. She has worked in primary care with a variety of populations and has a special interest in women's health. She enjoys the relationships that she develops with her patients and feels that trust and good communication are essential.
Ginger is an avid marathon runner that places an emphasis on health promotion and disease prevention; thus, she enjoys counseling her patients about nutrition and exercise. She provides consultations for body contouring using FDA approved Sculpsure. She is also specially trained in the use of the Mona Lisa laser for treatment of vaginal atrophy, Votiva for vaginal and facial rejuvenation, and is a Certified BioTe provider. She looks forward to helping you feel and look your best!
In her spare time she enjoys spending time with her family including various animals, running, cooking, and traveling.
Kelli Porter Piccolo, APRN, WHCP-BC
Kelli is a board certified Women's Healthcare Nurse Practitioner who has years of experience in providing care for women. Kelli received her nursing degree from Southern Arkansas University in Magnolia, Arkansas and her Master's Degree from Emory University in Atlanta, Georgia. In 2005, after receiving her degree from Emory, she joined Natchitoches Women's Care in Natchitoches, Louisiana, as Women's Healthcare Nurse Practitioner.
She held this position until 2014.
She joined the practice of Dr. Lisa Jukes in November 2014.
Kelli has extensive experience in the diagnosis and management of complex women's health issues.
Kelli is a member of the National Association of Nurse Practitioner's in Women's Health, American Society for Colposcopy and Cervical Pathology, and Texas Nurse Practitioners.
Kelli grew up in Magnolia, Arkansas.
Kelli is married to husband Danny and they have a precious daughter, Stella.
Kelli enjoys gardening, cooking, running, scuba diving and spending time with her family.