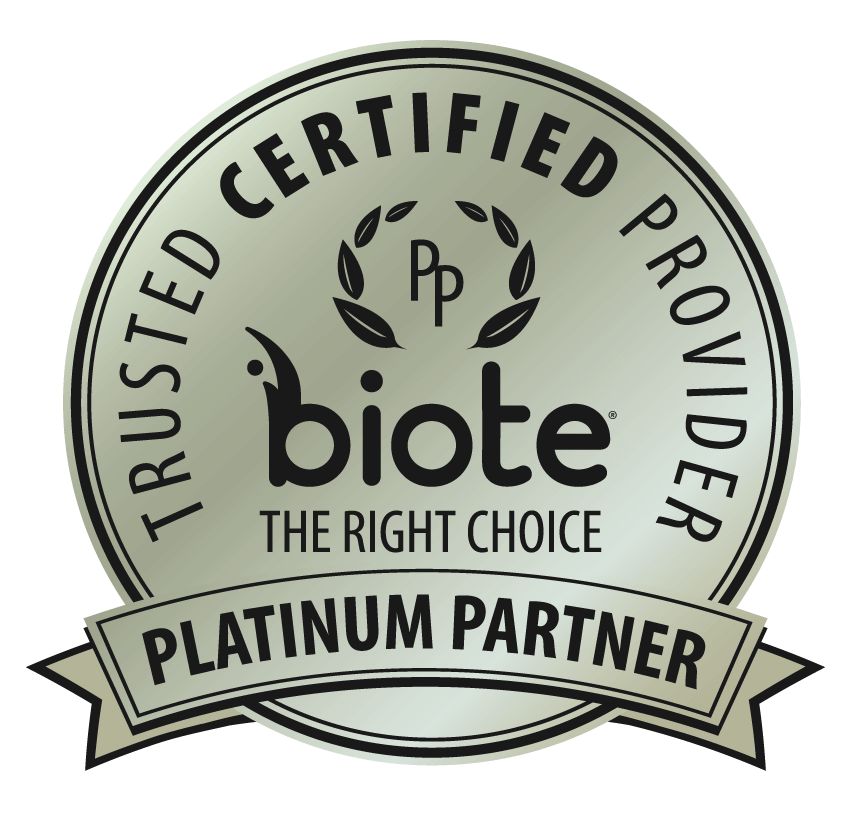 BIOTE PROVIDER
Austin Area Obstetrics and Gynecology
Bioidentical Hormone Optimization Therapy in 78758
As we age, hormone imbalances may begin affecting our minds and bodies. From fatigue and weight gain to severe mood changes and low libido, many are left with feelings of discomfort, unaware of how they may help alleviate these common issues. As your Biote Provider in Austin TX 78758, we specialize in addressing these and other early indicators of aging through precision and personalized patient care plans that seek to optimize your hormones and extend patient healthspan.
The Biote Method of bioidentical hormone optimization therapy is offered here at your Austin TX 78758 clinic. Helping men and women feel and look their best through bioidentical hormone replacement therapy is our mission. Schedule your appointment today and find out how the Biote Method can help optimize your hormones so you can look and feel your best.
Bryan Cox, MD
Bryan Cox, MD
MD: University of Texas Southwestern School of Medicine (1983)
Res: Parkland Memorial Hospital (1987)
Board Certification: ABOG (1989)
Associations: ACOG, BCMS, SAOG, TAOG, TMA
Biography
Dr. Bryan Cox is a true Texan. Born in the Rio Grande Valley and raised in West Texas, he attended college at Texas A&M in College Station, followed by eight years of medical training in Dallas before coming to San Antonio. After graduating Summa Cum Laude with a Zoology degree from Texas A&M University, he obtained his medical degree in 1983 from the University of Texas Southwestern Medical School in Dallas, Texas. He completed his residency in Obstetrics and Gynecology at Parkland Memorial Hospital.
He started his private practice in San Antonio in the summer of 1987. In 1996, he and the other original seven partners formed Seven Oaks Women's Center (SOWC). He served as president of SOWC from its inception until 2008. He is board certified by the American Board of Obstetrics and Gynecology and is a Fellow of the American Congress of Obstetrics and Gynecology. He is also a member of several professional organizations, including the Texas Medical Association, the Bexar County Medical Society, the Texas Association of Obstetrics and Gynecologists and the Society of Laparoscopic Surgeons.
Dr. Cox enjoys forming a long-term relationship with his patients and is keenly interested in their overall health and wellness. His practice covers all areas of obstetric and gynecology specialties, and in addition to his total commitment to the obstetric patient, he has special interests in advanced laparoscopy, minimally invasive surgery, and the management of pelvic prolapse and uterine prolapse conditions.
Dr. Cox has been married since 1989 to his wife Monica and they have one daughter, Avery. He loves being a dad and husband and enjoys time with his family and friends. His main hobbies are waterskiing (year around), snow skiing, hiking, regular exercise and cooking.
Audra Wolfe, RN, MSN, NP
Audra is a board certified Nurse Practitioner with over 5 years of critical care experience. She graduated from The University of Texas with her nursing degree and went on to work in Women's Health and emergency medicine before returning to Texas Tech to receive her Master of Science in Nursing.
Audra believes in partnering with patients and promoting health and wellness.
Outside the office, Audra stays active with Pilates and cycling classes. She also enjoys exploring the Austin culinary scene with friends and family and traveling with her husband. Next on her list to visit is Iceland.