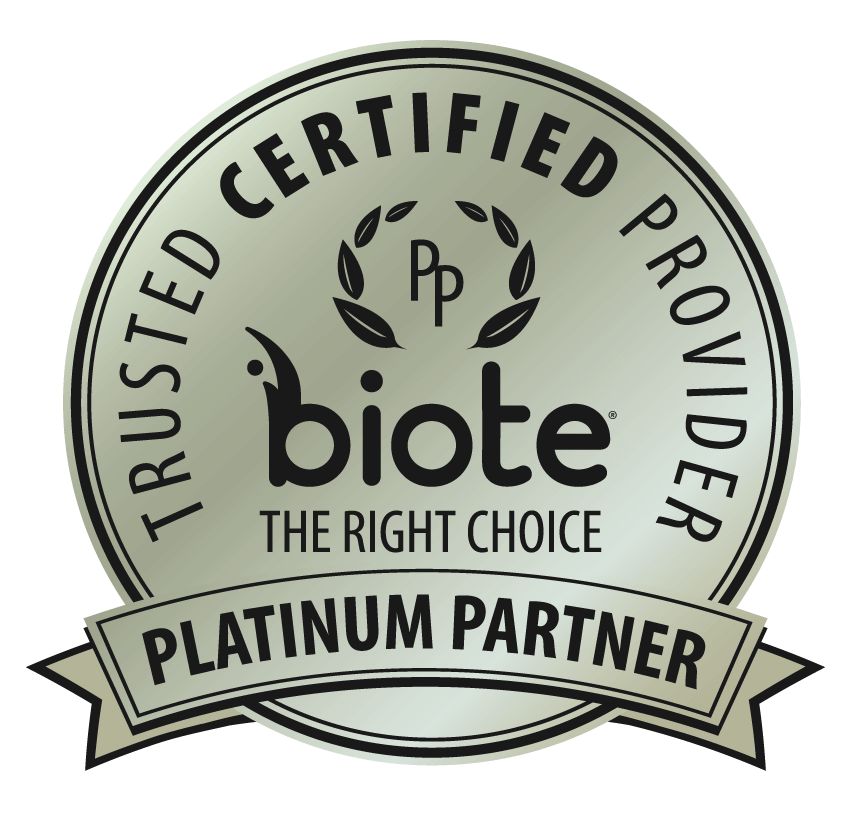 BIOTE PROVIDER
Instituto Ginecologico - San Juan Medical
Bioidentical Hormone Replacement Therapy in 00925
Specialty:
OBSTETRICS AND GYNECOLOGY
CONTACT US
787-766-2003
Millions of individuals are impacted by hormone imbalances every day. Many are left with symptoms ranging from brain fog and low mood to sleeplessness and irritability and are unaware of how they can help relieve these common problems. Now, there is help to address these and other early indicators of aging through hormone optimization. We, as your Biote Certified Provider in San Juan PR 00925, will work with you to create personal care plans and precision treatments that can help patients stay healthy longer.
The Biote Method of bioidentical hormone optimization therapy is offered here at your San Juan PR 00925 clinic. Helping men and women feel and look their best through bioidentical hormone replacement therapy is our mission. Contact us to schedule an evaluation and learn how restoring hormones to their optimal level may address specific health concerns.
Maria Zweig, MD
Founded Instituto Ginecologico in 1988. Graduate of UCC Medical School PR 1983 and Class Valedictorian. Received specialty training at Jackson Memorial Hospital and graduated OB/GYN University of Miami 1987. Board Certification OB/GYN started 1989. Board Certified Clinical Densitometry. Attending Physician Auxilio Mutuo Hospital, Presby Hospital
Mildred Velez Ortiz, MD
Dr. Mildred Velez Ortiz is an obstetrician-gynecologist from San Juan, Puerto Rico. She received her medical degree from University of Puerto Rico School of Medicine in 1999.
She received specialty training at Jamaica Hospital in Queens, NY and graduated as an OB/GYN
from Hahnemann University Hospital in Philadelphia, PA.
She has been attending the Auxilio Mutuo and Ashford Presbyterian Hospitals since 2004.
Ruth N. Maisonet Perez, MD
Ruth Maisonet MD FACOG
Dr.Maisonet received her medical degree in UCC School of medicine, PR and
her training in Obstetrics and Gynecology at the University District Hospital, PR Medical Center.
She is board certified in Obstetrics and Ginecology since 2002.