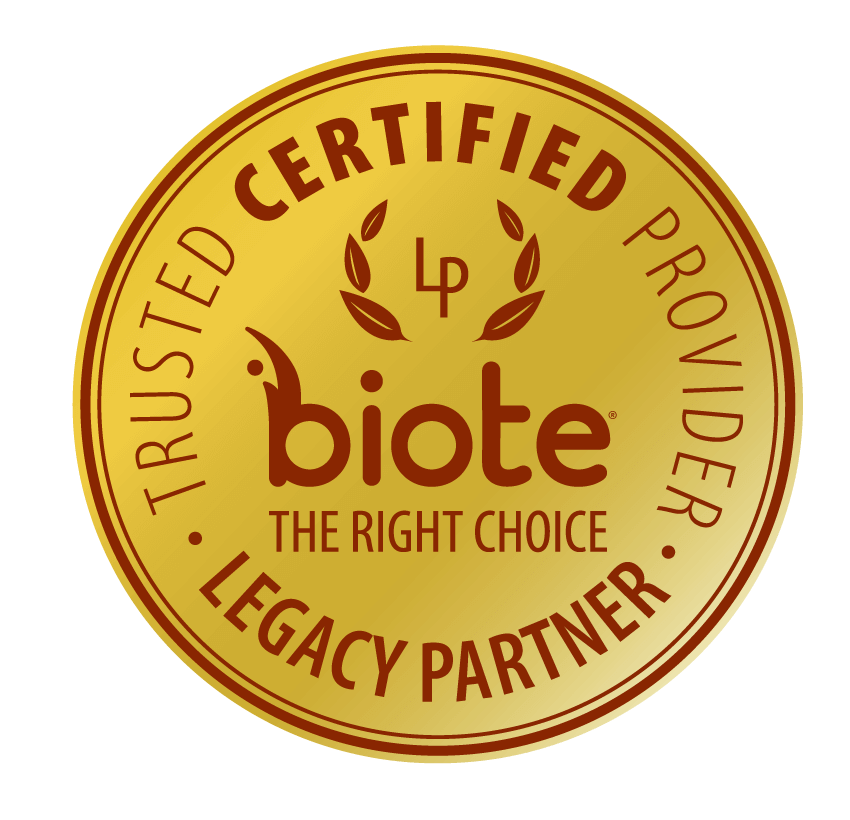 BIOTE PROVIDER
RejuveCare Clinic and Medical Spa
Bioidentical Hormone Optimization Therapy in 59801
Specialty:
Health and Wellness
As we age, hormone imbalances may begin affecting our minds and bodies. From fatigue and weight gain to severe mood changes and low libido, many are left with feelings of discomfort, unaware of how they may help alleviate these common issues. Your Biote Certified Provider in Missoula MT 59801 specializes in hormone optimization to help these and other symptoms of aging with personalized care plans and precision treatments to help you age healthier.
The Biote Method of bioidentical hormone optimization therapy is offered here at your Missoula MT 59801 clinic. Biote has provided bioidentical hormone replacement therapy (BHRT) for more than a decade, helping both men and women age healthier with hormone optimization. Schedule your appointment today and find out how the Biote Method can help optimize your hormones so you can look and feel your best.
Shelley Otoupalik, NP
Shelley is a Board Certified Family Nurse Practitioner and Acute Care Nurse Practitioner, as well as a Clinical Nurse Specialist. She received her Bachelor of Science in Nursing from Viterbo College in LaCrosse, WI and a Master of Science in Nursing from the University of WI-Eau Claire, Graceland University, and Texas Tech. Shelley was a Life Flight Nurse / Paramedic and Emergency Department Nurse for 18 years prior to becoming a Nurse Practitioner in 2000. She was the Trauma Nurse Practitioner at St. Patrick Hospital and an ER Nurse Practitioner at St. Joseph Hospital in Polson, as well as providing part-time coverage in the emergency rooms in Dillon, Hardin, Deer Lodge, Anaconda, Phillipsburg, and Superior. In 2011, Shelley trained at Esthetic Skin Institute and opened RejuveCare Clinic. While injecting all around Western Montana in RejuveCare's beginning years, Shelley became a medical aesthetic expert and managed to grow RejuveCare exponentially.
Jodi Jeakins-Kok, APRN
Jodi is a Women's Health Nurse Practitioner and Medical Aesthetic Specialist. Her undergraduate training is from Montana State University. She became a Nurse Practitioner in 1992, graduating from UCLA. She is currently employed full-time at the University of Montana Curry Health Center and part-time at RejuveCare. Jodi specializes in women's health, FemiLift vaginal rejuvenation, bio-identical hormone replacement, and acne treatment plans.