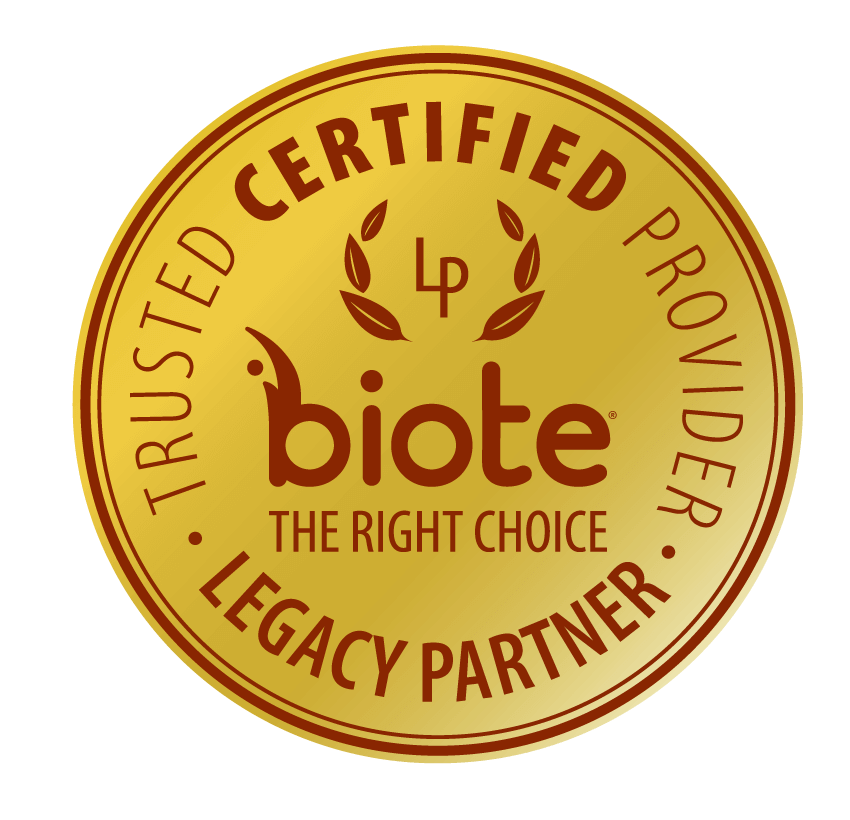 BIOTE PROVIDER
Health Fit M.D.
Hormone Replacement Therapy 39503
Specialty:
General Practice, Weight Loss Specialist
CONTACT US
228-206-0542
Millions of individuals are impacted by hormone imbalances every day. If you suffer from fatigue, weight gain, low libido, and moodiness, this may indicate you may have a hormone imbalance. Now, there's help. As your Gulfport MS 39503 Biote Provider, we specialize in optimizing hormones to help address these and other early indicators of aging through precise, personalized care plans.
The Biote Method of Hormone Replacement Therapy is offered by us as your Certified Biote Provider in Gulfport MS 39503. Biote has provided bioidentical hormone replacement therapy (BHRT) for more than a decade, helping both men and women age healthier with hormone optimization. To schedule an evaluation and learn how to restore hormones to their optimal level to help address specific health concerns, contact us today.
Delphine Shannon, MD
Dr. Delphine Shannon is a medical weight loss physician. She specializes in Obesity Medicine and Non-Surgical Aesthetics Medicine, and is a five-year member of the Obesity Medicine Association (OMA).
Dr. Shannon has found that optimizing hormones using BioTE's method allows patients to not only feel their best, may support the decrease of visceral fat but can also be preventative in many risks of disease.
Olivia Moran, PA-C
Olivia Moran is a native to the Mississippi Gulf Coast.
After graduating from Biloxi High School, she continued her academic journey at Mississippi State University, graduating with a degree in Biochemistry and minoring in Biological Sciences. She then pursued her Master of Science in Physician Assistant Studies at the University of Alabama at Birmingham.
While neurosurgery taught her numerous lessons, she is excited to transition her career to general medicine and is looking forward to helping people create a happier, healthier, lifestyle!