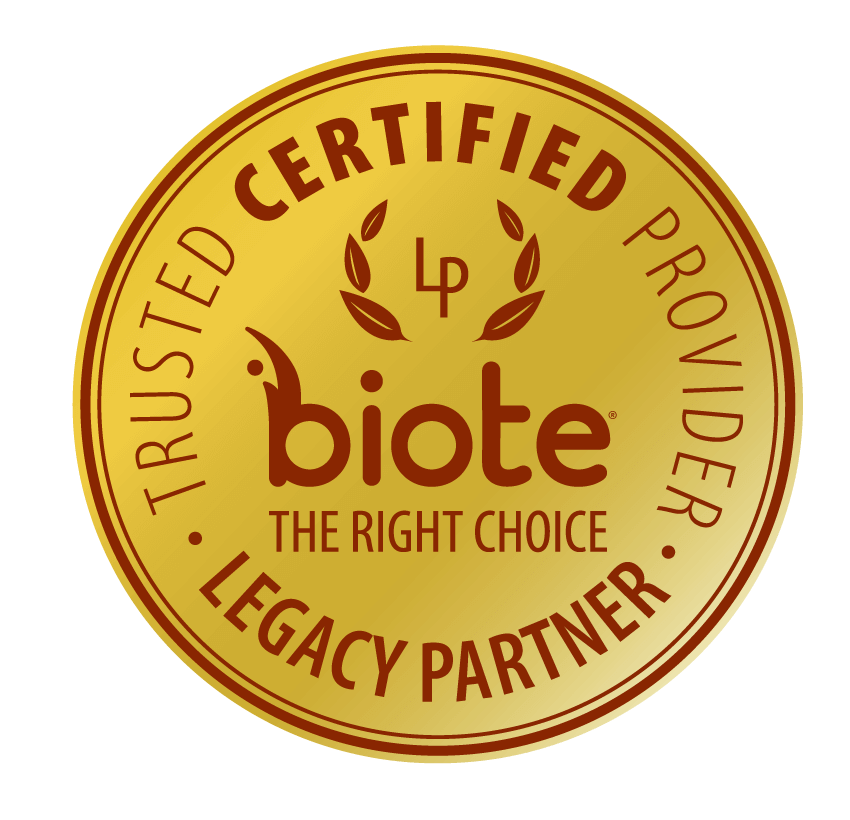 BIOTE PROVIDER
Total Body Wellness
Bioidentical Hormone Optimization Therapy in 46112
Specialty:
GERIATRIC MEDICINE
Did you know millions of people experience the symptoms of hormone imbalance every day? You may be one of them. From fatigue and weight gain to severe mood changes and low libido, many are left with feelings of discomfort, unaware of how they may help alleviate these common issues. As your Brownsburg IN 46112 Biote Provider, we specialize in optimizing hormones to help address these and other early indicators of aging through precise, personalized care plans.
We have been certified to offer Biote's method of hormone therapy in our Brownsburg IN 46112 office. Biote has provided bioidentical hormone replacement therapy (BHRT) for more than a decade, helping both men and women age healthier with hormone optimization. Schedule your appointment today and find out how the Biote Method can help optimize your hormones so you can look and feel your best.
Ellie Branagin, MSN, FNP-C
Ellie Branagin is a Board-Certified Family Nurse Practitioner who specializes in bioidentical hormone replacement therapy, thyroid optimization, adrenal health, and wellness. She started her career 8 years ago at Eskenazi Hospital in the progressive care and med/surg units. She completed her Bachelor of Science in Nursing at Indiana University Purdue University of Indianapolis and then earned her Master of science degree at Chamberlain School of Nursing. She holds national board certifications with the American Association of Nurse Practitioners.
Ashley Regal, NP
Ashley is a board certified nurse practitioner with several years' experience working with the adult population ranging from hematologic disorders, oncology, and primary care. She studied both undergraduate and graduate nursing at Indiana University School of Nursing, and was a member of Sigma Theta Tau Honors Society. She is now specializing in hormone optimization, nutraceutical replacement, aesthetics and general wellness. She is certified through BioTE Medical, specializing in Bio-Identical hormone replacement therapy for both men and women .