OFFICIAL PRESS RELEASE
Read more about Biote becoming a public company through the business combination with Haymaker Acquisition Corp. III and what it means for the future of Biote.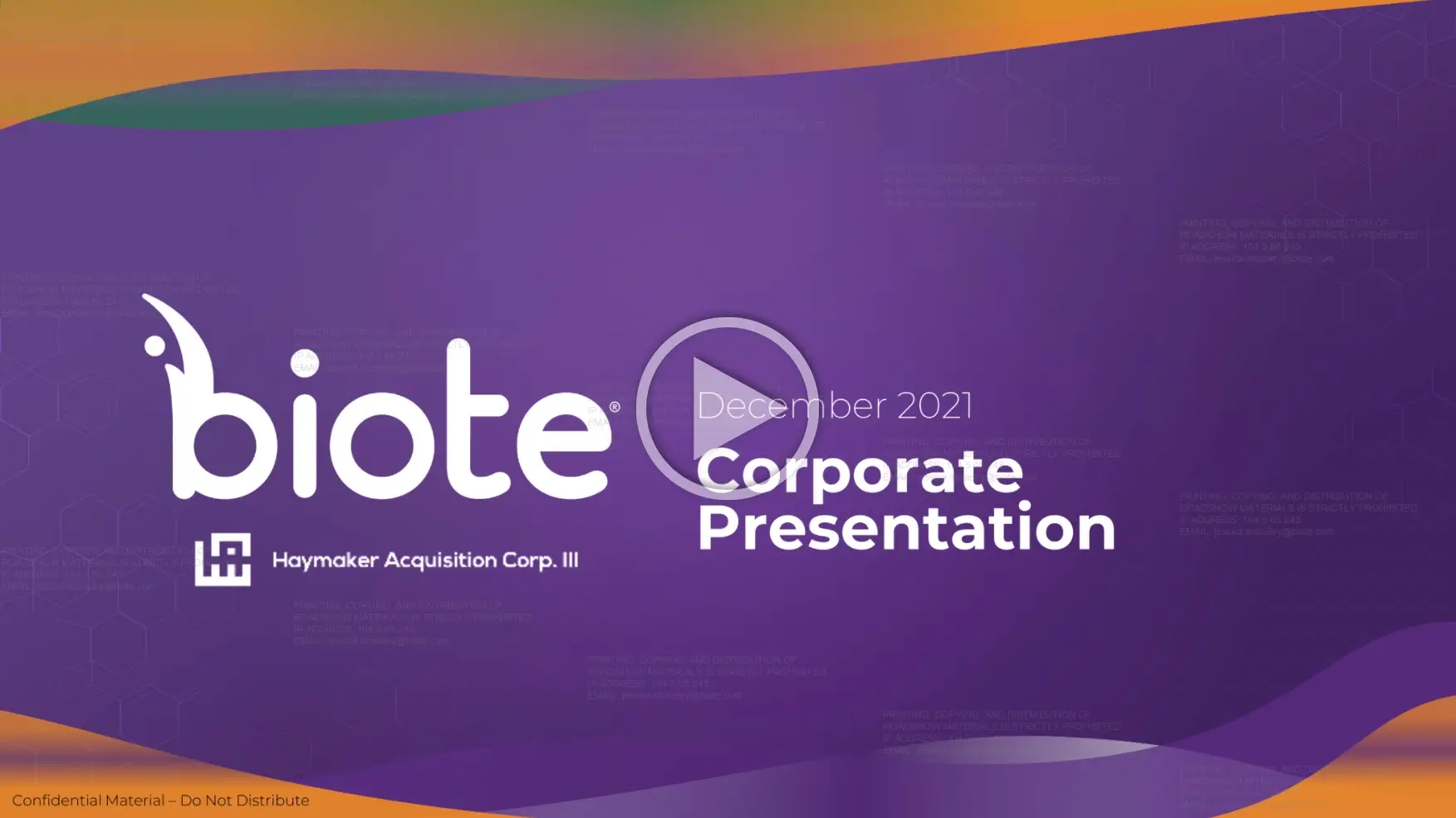 INVESTOR PRESENTATION
To learn more about this transformational event, please watch the official presentation at the link below.
For more information, please reach out to:
Media Contact
Sean Leous
[email protected]
Investor Contact
Mike Cavanaugh
[email protected]
ABOUT BIOTE
Biote is a hormone optimization company that has translated over 80 years of scientific insight into clinically-validated medical approaches that identify and treat imbalances in the production of hormones. By partnering with over 4,700 medical providers across the United States, Biote is educating practitioners on the scientific evidence of the roles of hormones and supplements to support improved health, and on responsible treatment of patients. We are dedicated to helping patients live better, longer by changing the way healthcare is practiced on a global level.